How to get on the first page of Google Search
DATE: 16th August 2021
CATEGORY: acquisition
TAGS: search engine optimisation
AUTHOR: Peter Garrett
5 tips for getting on the first page of Google search
Whether you've recently moved your business online or just started to notice that your website is pretty hard to find, you might be wondering how to get on the first page of Google. It's no secret that webpages on the first page of search engine results pages (SERPS) get more website traffic than those who are not. In fact, 75% of users never scroll past the first page of search results. In simple terms, this means that most businesses should not and cannot afford to skip SEO.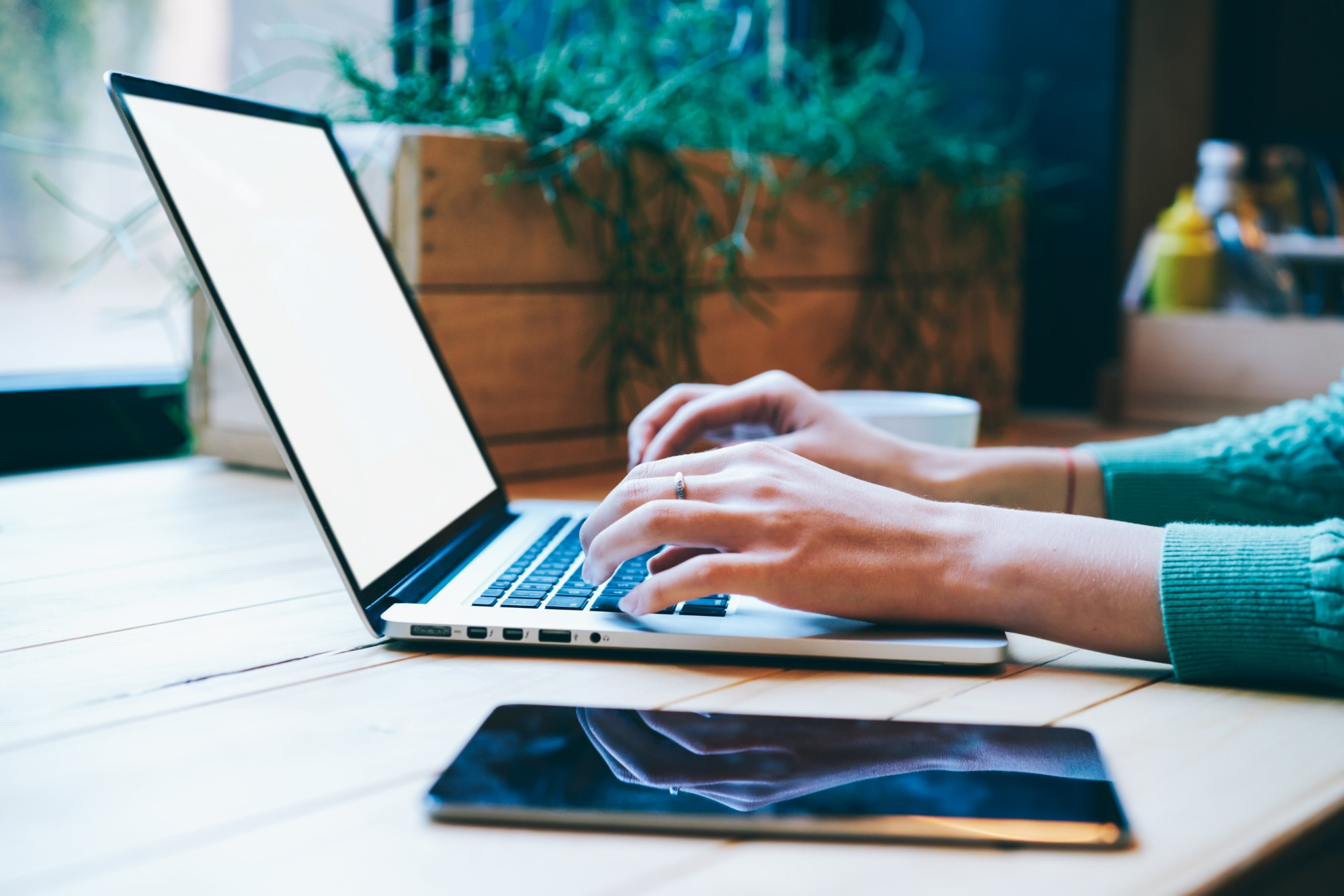 Like it or not, Google is an invaluable tool and is generally the first place that the majority of internet users turn to in order to find information, locations and businesses. As such, a good online presence fuelled by good SEO practices and strategy is key to capturing this traffic, convincing users to visit your website over your competitors and converting those visitors into paying customers.
Getting on to the first page of Google search is not easy; it takes patience and regular maintenance. SEO is a long term investment but it is well worth your time, so for those that want to get on that first page and drive organic traffic, here are 5 steps you can take:
1. Perfect your user experience
Each of Google's most recent core algorithm updates relate to humans and their experience with search engines. For example, the recent focus on Core Web Vitals is centred around the user experience and making your website better for users. This tells us that Google values users above all else so providing a good user experience is key to ranking well in search engines. This could include:
Creating content centered around user intent (more on that later)

Improving page load times

Ensuring your website is mobile friendly as more than half of website traffic worldwide comes from mobile

Structuring content so that it is logical and easy to scan with appropriate use of heading tags

Providing descriptive alt text to images which improves accessibility
I could go on but ultimately, creating a seamless user experience for users is critical to creating an experience that people want to share with others. It should always be an essential component of your SEO strategy.
2. Set up your Google My Business profile
Google My Business essentially allows you to set up a business profile for free which can then appear, at least locally, on Google Search and Google Maps when users search for your business. Within your profile, you can add all-important information about your business including:
Overview of business

Address (if you have one)

Photos

Share offers and updates

Answer questions
A Google My Business listing is beneficial for SEO because it helps customers discover your business and tells them where you are located and how to buy from you. Within the listing, customers can leave reviews which builds social proof and proves to other potential customers that you're a legitimate business. As an example, here's our Google My Business listing in Google Search:
3. Create valuable content
Updating your website content regularly is key to better rankings. This isn't limited to only adding fresh and new content, though this is one way. Repurposing and overhauling old content can be just as effective. This is because original content becomes less relevant over time and freshness of content is one of the factors that Google uses to determine your website's quality and ranking.
Another thing you could do is to research your competitors' top performing content and make it better. If you've already got an article on a similar topic but they're ranking better, think about what is included in their content that isn't included in yours.
What is search intent?
When creating content, it is vital to align with and really address a user's search intent. Search intent refers to the goal of the user when they type a query into a search engine. This usually falls into four categories:
Informational: Occurs when a user wants to learn more information. E.g. 'laptop'

Navigational: Occurs when a user is looking for a specific website or destination. E.g. 'Facebook' or 'YouTube'

Commercial: Occurs when a user is close to purchasing but is researching which solution is right for them. E.g. 'HP vs Dell Laptop'

Transactional: Occurs when a user is searching with a specific outcome in mind. E.g. 'HP Pavilion 15-eh0017na Laptop'
As you can see, the broader the search term, the further away we are from being ready to purchase. We tend to get more specific as purchase intent increases. With this in mind, it's important to craft your content to match the user's end goal otherwise you'll struggle to rank well.
4. Earn and build high-quality links
Links are one of the most significant factors used by Google and other search engines to determine page rank. Google also uses links to discover new content and as such, high quality links are like votes of confidence in your website.
In SEO, link building is the process of acquiring inbound links from other websites linking to your website. In simple terms, more links to your website signals to Google that you are an authoritative source and you'll be rewarded with better rankings on search engines. This should then result in more traffic.
There are many in depth guides across the internet that teach you how to build links, but here are a few techniques:
Create high quality content that people want to link to

Give a testimonial or a useful opinion

Guest posting

Set up Google Alerts for brand mentions and ask for a backlink

Find broken links and suggest replacing a broken link with relevant content on your site
5. Use social media to your advantage
Social media should be a fundamental part of your business and SEO strategy. Now more than ever, search engines are rewarding shares and likes on social media which contributes towards boosting your traffic organically.
Though links from social media are not used as a ranking signal, social media supports your SEO efforts in other ways as it helps to build authority and credibility. Generally with social media algorithms, more engagement means more visibility which boosts brand awareness. When you post valuable and unique content to your social media that naturally attracts engagement, this usually results in an increase in followers, website traffic and a growth in community around your brand.
Consistency is key
SEO takes time. Don't expect to carry out the actions above and see major results within a matter of days. It can often take months before you even start to see any improvements, but don't be tempted to give up.
If you want to gain more visibility in search results, please get in touch.
There is one more thing you can do to get on the first page…
Google Ads
If time is of the essence and you want to get on the first page of Google search quickly, you could try Google Ads. Google Ads are a quick way of getting visibility on the first page of Google within as little as a few hours. One of the benefits of Google Ads is that you are only charged when a user actually clicks on your ad.
Google Ads sit at the top of Google search results above organic listings and are the first thing that a user sees when they make a search. Within search results, there are two different types of ads that are shown:
1. Google Search Ads
Google Search Ads are shown to people actively searching for keywords related to your product, service or business. Search campaigns are highly targeted because users that come across your search ads are already searching for your product or service. This makes search campaigns a great choice for any business that wants to generate more sales, leads or website traffic.
2. Google Shopping Ads
Google Shopping Ads are highly visual ads that appear at the top or the side of search results when a user searches for certain products. Leads that click on shopping ads tend to be better qualified because these ads always show a picture of your product, title, price and shop name which gives users a strong sense of the product beforehand. Shopping ads are the perfect choice for ecommerce stores that want to promote their products.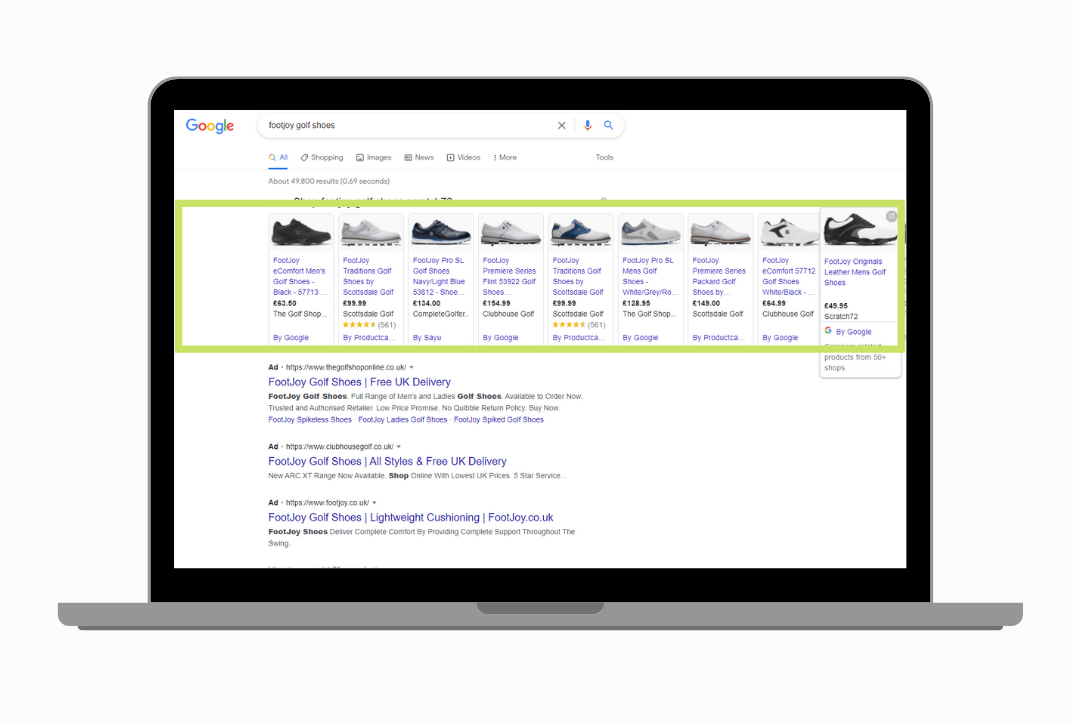 In summary...
Google Ads are an excellent choice for any business that wants to get on the first page of Google and gain more visibility. However, they do require significant work for both initial setup and ongoing maintenance to ensure that you're getting a good return on investment.
Here are a few examples of our favourite projects and the great outcomes which met and often exceeded the deliverables.
Thinking about using Google Ads but not sure where to start? Please get in touch to discuss your needs.
&laquo All blogs